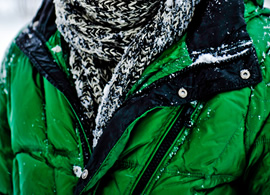 Ozark Outdoor Supply has been outfitting snow skiers since about 1981.
We have an experienced staff that is ready and willing to equip you for your next trip to the mountains with the latest in fashion skiwear.
Ozark no longer sells any ski equipment (skis, bindings, snowboards, etc) but we do offer limited ski services. View our services in the listing on this page.
Brands We Carry
The North Face
Patagonia
Rab
Sport Obermeyer
Ski Services
Tune and wax for skis $35.00
Wax only for skis/snowboards $15.00